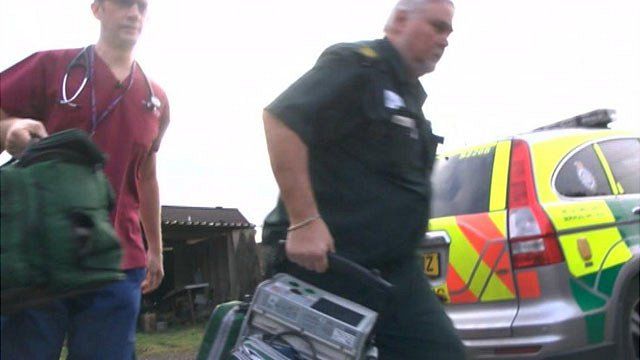 Video
Aneurin Bevan Health Board doctor on 999 calls trial
The worst response times on record for the most urgent calls have been reported by the Welsh Ambulance Service.
It comes as hospital emergency departments are also under pressure.
The two issues are of course linked - if hospitals are busy ambulance response time suffer.
But what if people could be diagnosed and discharged by a doctor at the scene, perhaps preventing a trip to hospital for a check-up?
Aneurin Bevan University Health Board are trialling an emergency doctor travelling with a paramedic in the Gwent area.
Paul Heaney spent a day with the crew.
Go to next video: On the road with busy ambulances