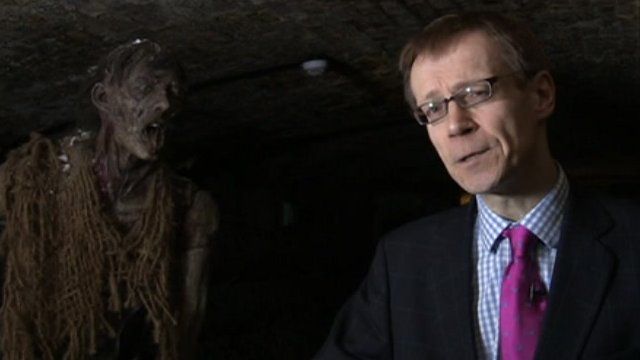 Video
Is there life in Westminster's 'zombie parliament?'
The Fixed Term Parliaments Act of 2011 was brought in to "fix" the parliamentary term at five years.
The benefits were said to be stability and predictability and removing the right of prime ministers to call elections when it suited them.
Four years later, and Westminster is attacked as being a "Zombie Parliament" because of its light legislative load a two-day week, as MPs focus increasingly on campaigning and keeping their seats.
Is it fair to call Westminster a Zombie Parliament? David Cornock has been investigating for The Wales Report on BBC1 Wales at 10:40GMT on Wednesday.
Go to next video: Fixed term or 'zombie' Parliament?