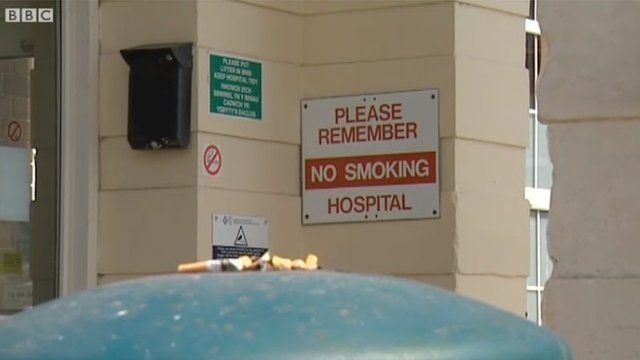 Video
Hospitals could issue on-the-spot fines to smokers
Hospitals across Wales are considering on-the-spot fines for people smoking on site and near entrance ways.
Some hospitals have already employed people to guide smokers off hospital grounds, in a bid to tackle the issue.
Pressure group Ash Wales called the smoking situation "unacceptable" and has urged the Welsh government to enable stricter enforcement.
In response, the Welsh government said it had carried out a consultation and was considering how to take it forward.
Steffan Messenger reports.