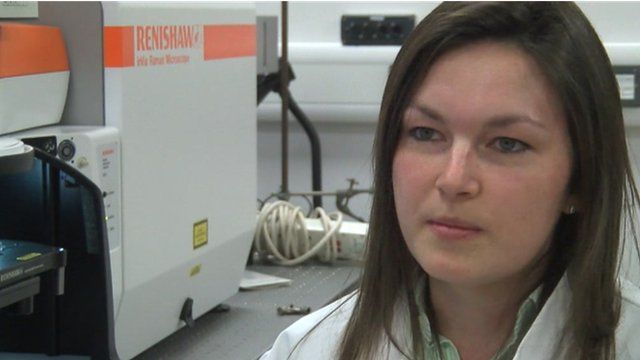 Video
Bowel cancer tests not expanded in Wales
Bowel cancer tests which are currently available for people aged over 60 will not be extended to those in their fifties, the Welsh government has said.
The disease is Wales' most common form of cancer and currently men and women aged 60 to 74 are eligible for free screening.
The age limit was due to be lowered this year but it has been postponed.
The Welsh government said not enough of those currently eligible for screening were taking part.
Swansea University researchers are trying to improve bowel cancer tests, as PHD student Cerys Jenkins explains.
Go to next video: Welsh cancer cases increase by 12%