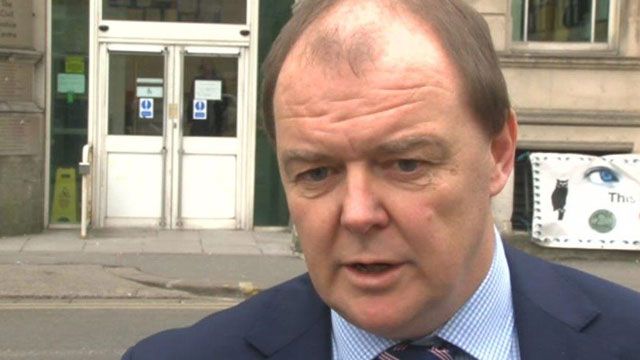 Video
Serious Fraud Office 'never really investigated'
A multi-million pound legal bill racked-up in a failed case against six people accused of a fraud conspiracy is to be paid by the Serious Fraud Office (SFO).
The men included lawyer and ex-Cardiff City chief executive Alan Whiteley, and former Celtic Energy directors Richard Walters and Leighton Humphreys.
They had been accused of conspiracy to defraud the Coal Authority, Neath Port Talbot, Bridgend, and Powys councils.
But the case was dismissed and the judge said no law had been broken.
The costs claim is for £7m, to cover the cost of 10 barristers and two separate High Court hearings.
The SFO, which disputes it, said it is "considering possible avenues of appeal" on the issue of costs.
Mr Whiteley said he felt vindicated but said it cast doubts about the SFO's ability to investigate.