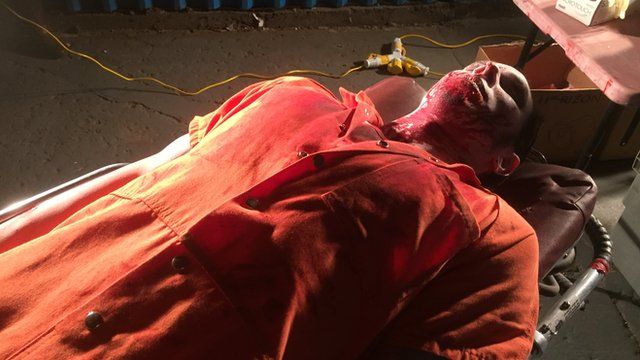 Video
Zombie survival game 2.8 Hours Later returns to Cardiff
Zombie and horror film fans are in for a treat once again in Cardiff as survival scenario game 2.8 Hours Later returns to the city on Thursday.
Now in its fifth year, the game sees players try to navigate from one part of the city to the other, while trying to avoid the walking dead.
Made up of actors, dancers and performers, the game hopes to immerse players in the experience of a real life zombie apocalypse.
BBC Wales visited Slingshot, the company behind the game, to watch a dress rehearsal ahead of the main event.