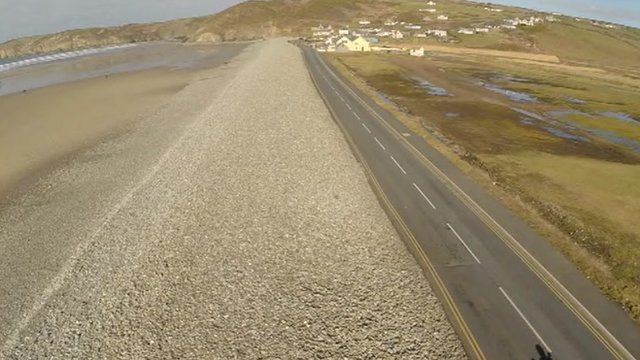 Video
Review of beach's shingle flood defence
The future viability of flood defences at a Pembrokeshire beach will be discussed at a public meeting.
Newgale beach's shingle bank has been breached many times and the adjacent A487 was forced to close when part of it washed into the road last year.
Passengers had to be rescued after a bus was hit by a large wave there during storms in February 2014.
The meeting at 19:00 GMT will discuss the stability of the bank and the consequences of any future failure.