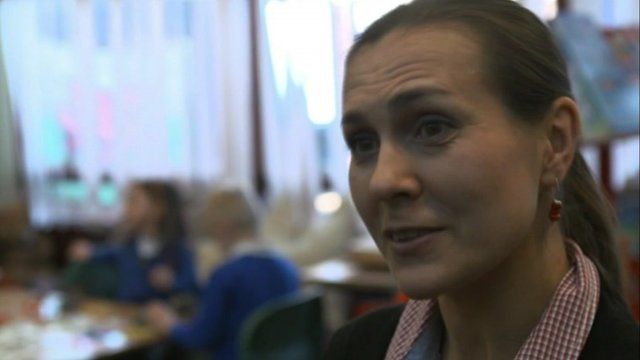 Video
English to help foreign children 'survive in classroom'
More than 30,000 children in Wales do not speak English or Welsh, new research shows.
The Welsh government spends over £10m a year to help fund teachers like Agnieszta Sadcsuk, in Flintshire, to help children learn the language.
It comes as an investigation has shown a third of people asked by BBC Wales think immigration has had a negative effect on jobs and the NHS in Wales.
A survey of 1,000 people revealed more people believe immigration has had more of a negative impact than positive.
Just under a half said it has made no difference, the Week In Week Out programme said.
Go to next video: Immigration: The impact in Wales