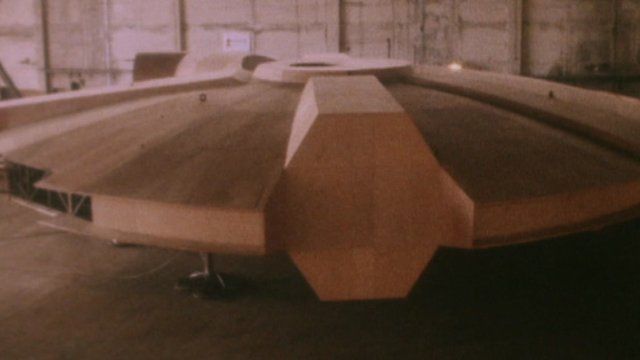 Video
A long time ago... when Pembroke Dock made the Millennium Falcon
A new instalment in the Star Wars saga hits our cinema screens this year, marking the return of many of the original trilogy's best loved characters.
The Forces Awakens will see many of the original cast return, including Luke Skywalker, Princess Leia and Han Solo.
Also returning will be Solo's spaceship, the Millennium Falcon, taking to the skies for the first time since 1983.
That could spell good news for the tourist industry of Pembroke Dock, which is celebrating its unique link to the iconic spacecraft.
Carwyn Jones reports.