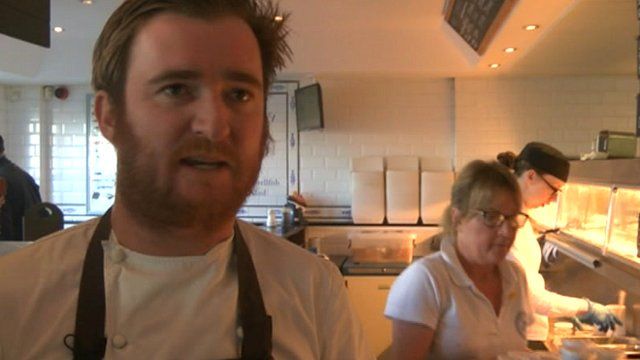 Video
'Wales could be the next Cornwall' says Jack Stein
The son of celebrity chef Rick Stein has said Wales is not making the most of its fishing industry.
Jack Stein, who is taking over the reins from his father, said Wales could be the next food-fishing tourism destination, similar to Cornwall.
The executive chef of Stein Restaurants, who also oversees the Padstow Seafood School, studied at Cardiff University said it was possible for Wales to be more than "just rolling green hills".
Newlyn market in Cornwall generates £18m from fish a year - that is the same amount made in Wales as a whole.