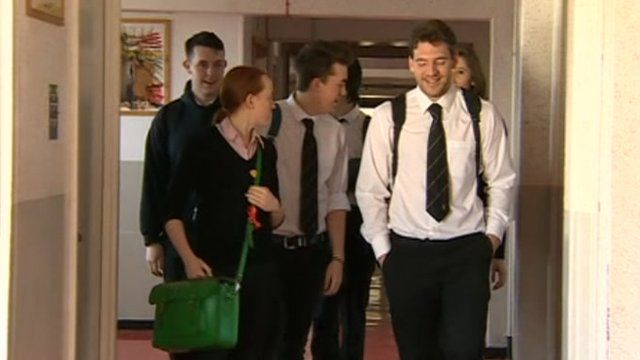 Video
Poll of teenagers is a 'wake up call' for politicians
Less than a quarter of Wales' 16 and 17-year-olds think politicians have a big impact on their lives, a poll suggests.
The Wales Institute of Social and Economic Research, Data and Methods (WISERD) asked 500 secondary school pupils for their opinions on politics.
It also found that almost 90% said it mattered who ran the country after May's general election.
Wales' Electoral Reform Society called it a "wake up call" for politicians and schools.