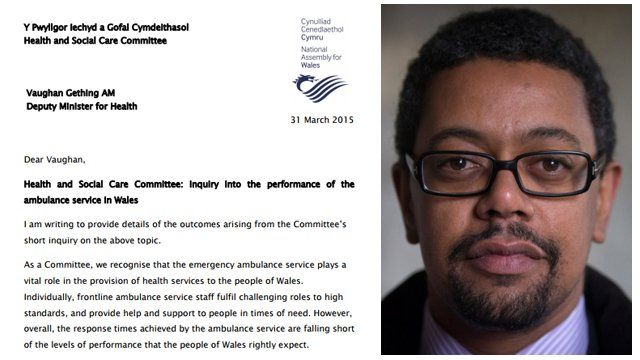 Video
'We want quicker ambulance response' - health committee
The ambulance service in Wales is not improving quickly enough, a cross-party committee of AMs has warned.
It praises the "strong leadership" of the service's new chief executive, with a turnaround in emergency response times for two months in a row.
But a letter to the deputy health minister urges progress in eight areas.
Health and social care committee chairman David Rees said there needed to be "rapid and sustained improvement".
He told BBC Wales health correspondent Owain Clarke that it was all about the patients getting the treatment they deserved.
Go to next video: 'Huge increase' in ambulance work