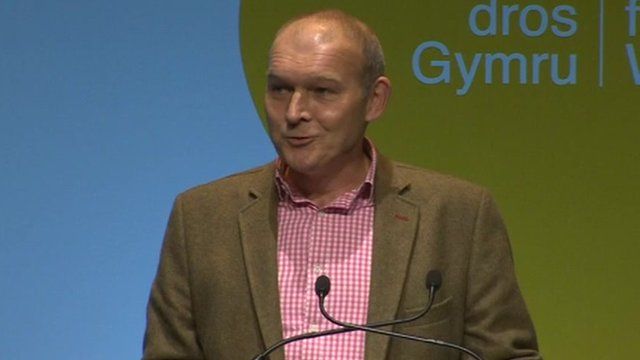 Video
Election 2015: Plaid Cymru urged to remove Nazi slur row candidate
Plaid Cymru has been urged to remove its general election candidate for Ceredigion over claims that he once compared some English-born residents of rural Wales to Nazis.
Mike Parker said he was "younger and angrier" when he said in 2001 parts of Wales were inhabited by "gun-toting Final Solution crackpots".
Plaid said he now recognised the language he used as "inappropriate".
Labour said Mr Parker was "not fit" to represent Ceredigion.
The candidates so far declared to be standing in Ceredigion are: Henrietta Hensher (Conservative), Jack Huggins (Trade Unionist and Socialist Coalition), Gethin James (UKIP), Mike Parker (Plaid Cymru), Huw Thomas (Labour), Daniel Thompson (Green Party), and Mark Williams (Liberal Democrats).
Political editor Nick Servini reports.