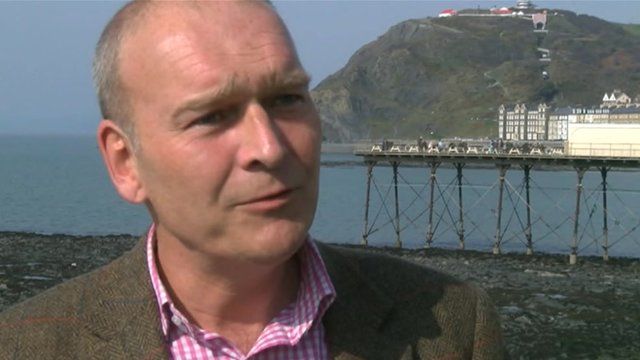 Video
Election 2015: No apology from candidate in Nazi slur row
A Plaid Cymru election candidate said he has no regrets over an old magazine article, following claims he compared some English-born residents of rural Wales to Nazis.
Mike Parker wrote in 2001 that parts of Wales were inhabited by "gun-toting Final Solution crackpots".
He said he would not use such phrases now, as he was "hopefully wiser" but there was nothing to apologise for.
Opponents have urged Plaid to replace Mr Parker as its Ceredigion candidate.
Cemlyn Davies reports.