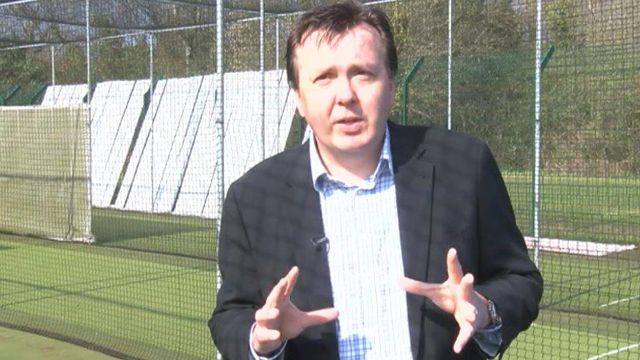 Video
'Cricket really is poor relation' - accountant
Glamorgan cricket club could go out of business and the local economy could lose out on millions of pounds if most of the club's £16m debts are not written off, it has warned.
Chief executive Hugh Morris said such a move was not something to be proud of but was essential to ensure its future.
Cardiff council has been challenged over its decision to write off £4.4m of the £6.4m it is owed.
But it could get almost nothing if the club goes into administration.
Geoff Mesher, a forensic accountant, said the council faced a stark choice if it tried to get all its money back.
He told BBC Wales' business correspondent Brian Meechan the financial model for cricket was very different from football.
Go to next video: Ashes return delights Glamorgan boss