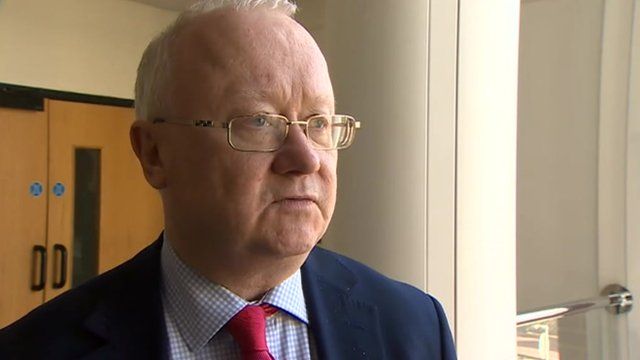 Video
Communities are 'fed up' of grass fires, says minister
Communities in south Wales are "fed up" of grass fires and want to get involved to stop the "unacceptable behaviour", the minister for public services has said.
Leighton Andrews was speaking after a meeting of police, fire services and public bodies on Wednesday in response to an increase in deliberately-set grass fires.
Fire crews in south Wales about 900 blazes in March and April.
The summit heard neighbourhood patrols and CCTV would be used to detect arsonists.
Go to next video: Fire crews tackle 150 grass fires