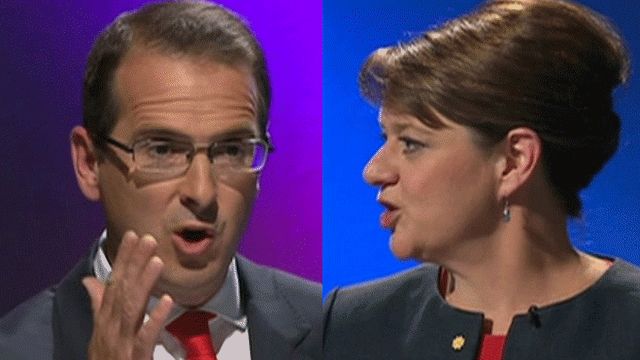 Video
Election 2015: Labour and Plaid clash in TV debate
Labour and Plaid Cymru have clashed on whether the two parties could work together if next week's election results in a hung parliament.
During BBC Wales' televised leaders debate Labour's Owen Smith challenged Plaid leader Leanne Wood over whether she would "let a Tory government in by the back door".
But she responded that Labour's "time was up on taking people for granted".
On Friday Ed Miliband had ruled out doing a deal with Plaid.
Go to next video: 'Women managing austerity at home'