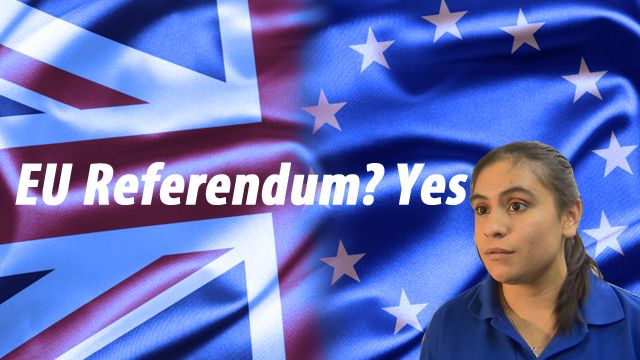 Video
EU referendum: 'We need a better deal' - Biopharm boss
Plans to hold a referendum on EU membership are unhelpful for businesses in Wales and could lead to reduced investment, an industry body has warned.
CBI Wales chairman Chris Sutton said the proposed vote in 2017 was creating "uncertainty".
David Cameron has pledged to renegotiate a "better deal" for the UK and hold an "in-out" referendum by the end of 2017.
Chancellor George Osborne said the UK would be "constructive but resolute" in talks with EU leaders.
BBC Wales business correspondent Brian Meechan spoke to businesses on both sides of the referendum argument.
Bethany Sawyer is general manager of Biopharm - based in Hendy in Carmarthenshire - which has been supplying leeches for medical uses since 1812.
She believes the two years before a referendum will give time for the UK to negotiate a better EU.
Go to next video: EU referendum: 'We need stability'