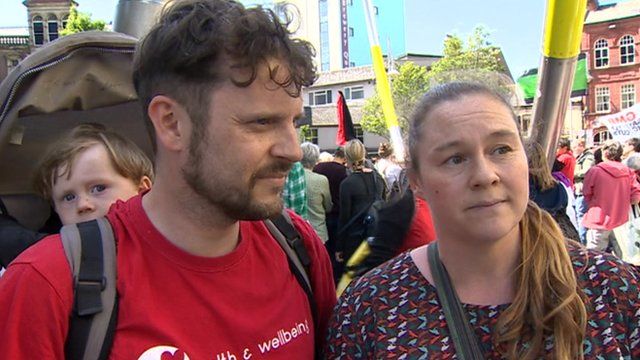 Video
Cardiff protesters voice concerns about austerity
Hundreds of people are marching through Cardiff city centre to protest against budget and austerity cuts.
Protesters gathered on Queen Street at 13:00 BST for the event organised by the Cardiff's People's Assembly.
Parents Bob and Emma Gwinnett-Davies joined the rally after what they called a "devastating general election result".
Mrs Gwinnett-Davies told BBC Wales she was concerned for her son's future and the "corroding of the sense of community that we feel is happening in the country".