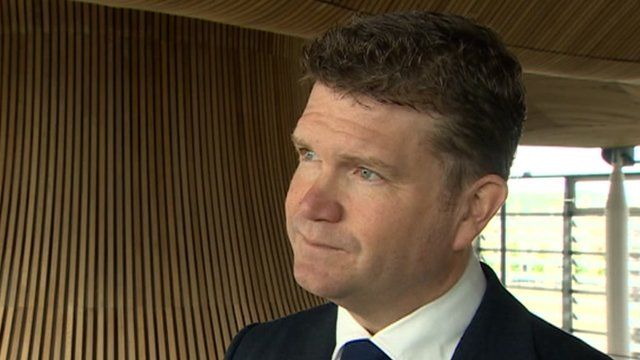 Video
'US trade deal with Europe good for Wales', says ambassador
Wales will benefit if a controversial trade deal between Europe and the United States gets the go ahead, according to the US ambassador.
On a visit to Cardiff, Matthew Barzun said it was a "big deal" with "big ambitions" that would create jobs.
The Transatlantic Trade and Investment Partnership, which has become known as TTIP, is supposed to break down barriers including tariffs and regulations between the EU and the US.
Critics of the proposed agreement, including trade unions, also claim that it will open up the NHS and public services to greater privatisation.
Mr Barzun told BBC Wales that there was nothing in the deal that would stop governments running their health services however they wanted.