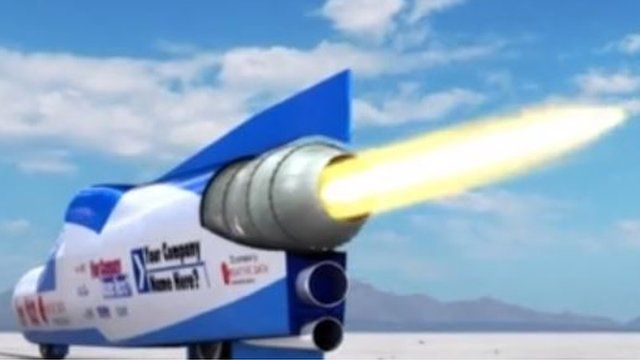 Video
400mph 'jetbike' to be tested at Carmarthenshire's Pendine Sands
A jet-powered bike capable of speeds of more than 400mph will be roaring along a Carmarthenshire beach on Saturday.
The British-designed bike, known as Jet Reaction, is undergoing tests at Pendine Sands ahead of a world-record attempt in America in September.
The "jetbike", which has a helicopter turbine engine, has been built by Oxford engineer Richard Brown.
He hopes to beat the two-wheeled land speed world record of 376mph (605km/h) set by US rider Rocky Robinson in 2010.