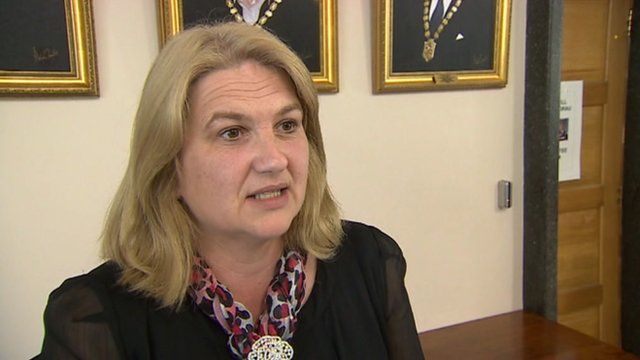 Video
Committee backs Welsh school plans for Llangennech
Plans to close two Carmarthenshire schools and replace them with a Welsh-language school have been supported.
The council's education and children scrutiny committee met on Monday to endorse the closure of Llangennech Infant and Llangennech Junior schools next year.
A new Welsh-medium community primary school would be built in their place.
Carmarthenshire council said the move would ensure "bilingualism is increased" in the area.
But a number of parents oppose the removal of English-medium education. One of them is Nicola Lloyd, who has an eight-year-old son with Asperger syndrome.
She spoke to BBC Wales.