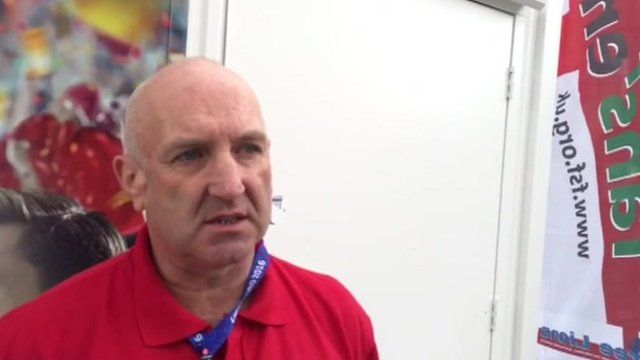 Video
Euro 2016: 'No threat' of Wales-England fan violence
The potential for violence between Wales and England football supporters has "disappeared with the threat from Russians", according to a fans' group spokesman.
Vince Alm, of the Football Supporters' Federation Cymru, is in Lille ahead of the teams' meeting in nearby Lens on Thursday.
Fears have been raised as Russia and Slovakia fans are also there ahead of their match in the city on Wednesday.
Mr Alm said that Welsh and English fans had been "drinking through the night", singing and "partying together".
He said there has been "no issues", adding: "The potential for a flashpoint disappeared with the threat from the Russians."
Max Evans reports.