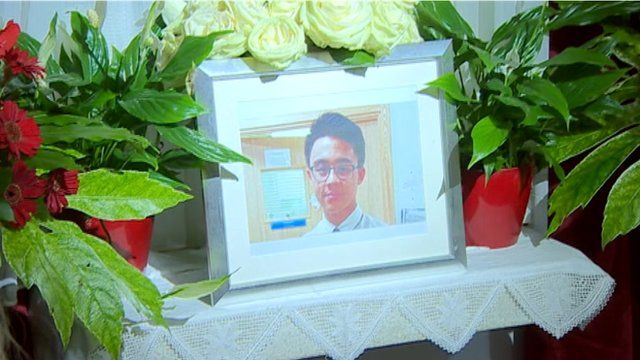 Video
'Outpouring of grief' for Swansea teenager Michael Cura
The friends of a teenager from Swansea who died on a cycle trip to Spain have described him as an "inspiration" who always put other people first.
Michael Cura, 16, of Bishop Vaughan Catholic School, died on Thursday while on a 560-mile pilgrimage to Santiago de Compostela in the Galicia region.
Medical reasons are understood to be the cause of his death.
Parish priest Father Jason Jones, from Sacred Heart Roman Catholic Church in Morriston, said there had been an "outpouring of grief" following Michael's death.