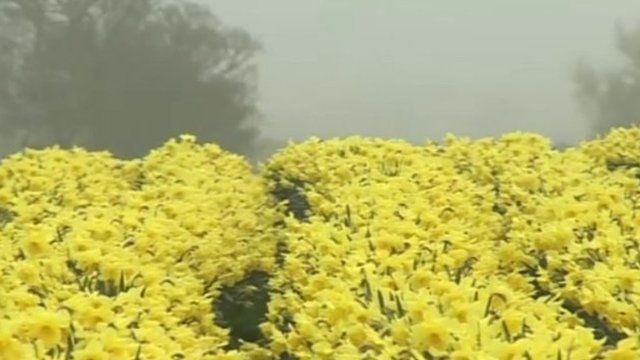 Video
Bangor Uni scientists hunt for new daffodils treatments
The humble daffodil is inextricably linked to Wales - with the plant having been worn as the national flower for the best part of a century.
But could the spring perennial hold the key to future antibacterial, antiparasitic and anti-cancer treatments?
Daffodils have already provided a compound used in an Alzheimer's disease drug galantamine.
Bangor University's Dr Patrick Murphy explained how he is trying to isolate more disease-fighting compounds from the nation's favourite bulb.