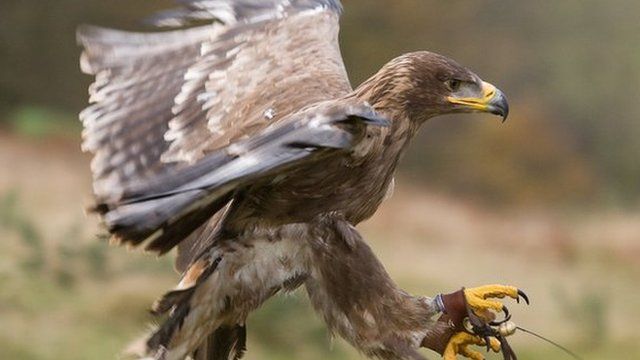 Video
Eagle flight caught with black box
An eagle called Cossack has been fitted with a "black box" to reveal his secret weapon against turbulence.
The steppe eagle flew 45 times over the Brecon Beacons wearing a miniature rucksack packed with scientific instruments.
The experiment showed that by collapsing his wings in heavy wind, Cossack can fly in conditions that would have grounded an aircraft.
During each "wing tuck" Cossack's wings are, for a split-second, folded beneath his body so that he is effectively falling. This occurs up to three times a minute in some conditions.
Scientists from Oxford University say birds such as vultures and kites may use the same technique.