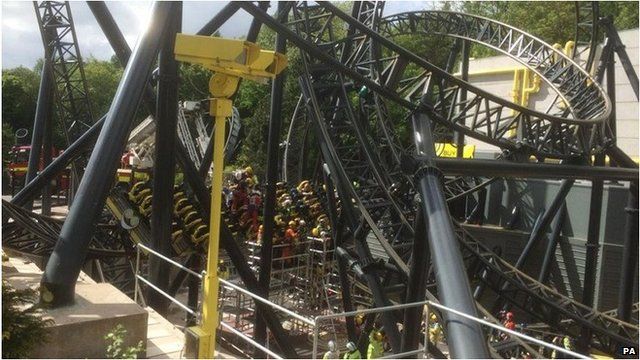 Video
Alton Towers witness 'heard loud bang'
An eyewitness has described watching a carriage filled with 16 people crash into an empty stationary one on the Smiler ride at Alton Towers, leaving four people seriously injured.
Scott Ryan, originally from Caerphilly, was in the queue for the ride on Monday when the accident happened.
He told Radio Wales bystanders could see the stationary carriage at the bottom of a loop and realised what was going to happen before the impact occurred.
He said they heard a "loud bang, followed by silence". The theme park in Staffordshire was closed on Tuesday while an accident investigation takes place.