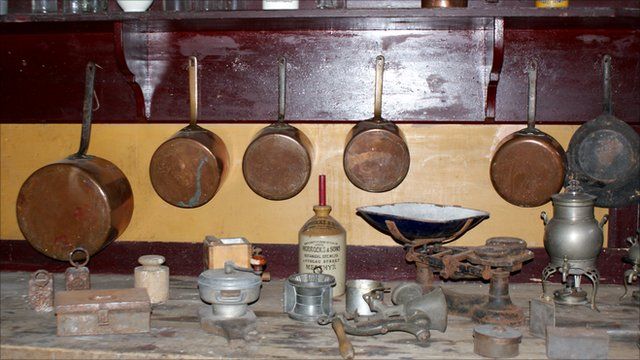 Video
Victorian kitchen in Wrexham untouched for generations
A couple are restoring a Victorian kitchen left untouched for a generation at a country estate.
Archie and Philippa Graham-Palmer believe the basement kitchen with its double ranges at Wrexham's Cefn Park house was last used briefly during the war years.
The kitchen has been likened to a scene from ITV's Downtown Abbey which follows the life of a family and their servants during the early 1900s.
Mr Graham-Palmer says it is thought the kitchen was installed around 1830 which was the time the house would have had a full complement of servants.
Sarah Easedale reports.