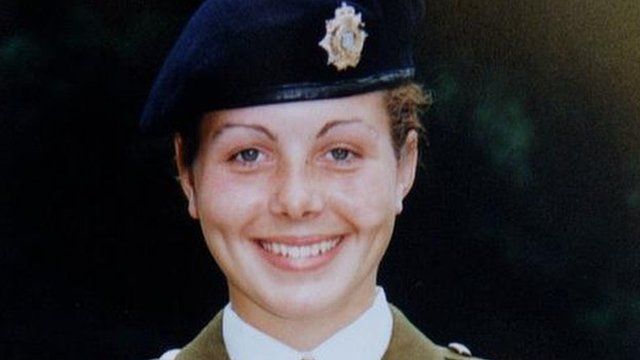 Video
Liberty's role in Deepcut new inquest appeal
The family of a soldier who died at the Deepcut barracks in Surrey over 18 years ago have been granted permission to apply for a new inquest into her death.
Pte Cheryl James, 18, was found dead at the barracks from a single gunshot wound in November 1995.
Solicitor Emma Norton from the human rights organisation Liberty has been helping the family with their case after the soldier's parents contacted them in 2012.
She told Radio Wales it quickly became apparent the family had not been given access to all the relevant material relating to Pte James' death.
They made the application to the attorney-general on the basis of the new material.
She was speaking to Good Morning Wales' Kayley Thomas,