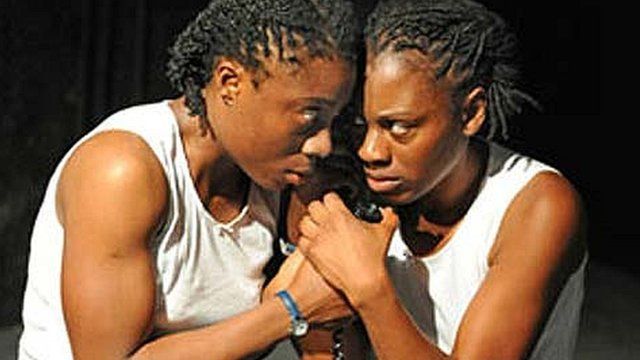 Video
Play tells Pembrokshire 'silent twins' story
A play has opened in London telling the story of the "silent twins" who grew up in Haverfordwest, Pembrokeshire and who only spoke to each other.
It is based on a book about the girls, and is co-produced by Cardiff-based Sherman Cymru.
'Speechless' has been described as a powerful portrayal of the struggle of June and Jennifer Gibbons to find a voice.
BBC Radio 4's Woman's Hour programme spoke to co-author Polly Teale, and speech therapist Annabelle Bruns, about why some children have problems with speech and what can be done to help them.
The interview starts with a scene from the play where a therapist tries to get the sisters to speak.
Speechless is on at the Arcola Theatre in London until 19 November, and then at The Lowry in Manchester from 22-26 November.