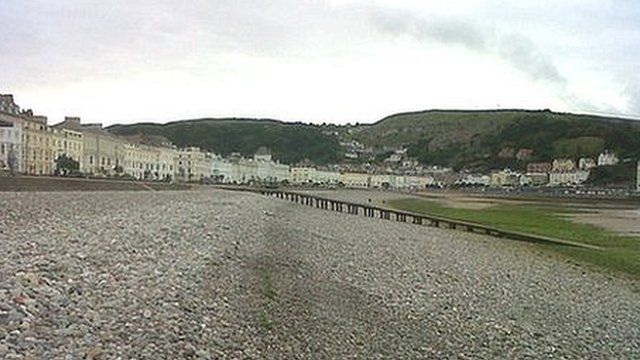 Video
Beach swap for Llandudno's Queen of Resorts
A 1,000 tonnes of sand is being shipped from one side of the north Wales seaside resort of Llandudno to the other.
The town has two beaches - but one has too much sand, and the other not enough.
So council officials are spending £10,000 to move spare sand between the two.
They hope the work will help tourism in the town. BBC Radio Wales' Chris Dearden has been to see just what has been going on in the town known as the Queen of Resorts.