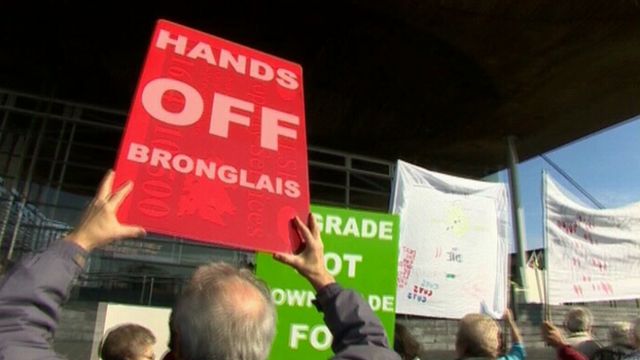 Video
BBC poll: Hospitals and Welsh politics
Public opinion appears to be hardening against changing the way hospital services are delivered, a poll for BBC Cymru Wales suggests.
Three quarters of people responding wanted district general hospitals to keep the current range of services.
The ICM/BBC Cymru Wales poll of 1,000 adults found 74% thought it was important for district general hospitals to continue to provide the current range of services to the local community.
Welsh government ministers have said the hospitals will not be downgraded, but have insisted that services must change in order to be "safe and sustainable".
The survey also asked people for opinions on devolving further powers to Wales - and how they rated the party leaders.
BBC Wales political editor Betsan Powys reports.