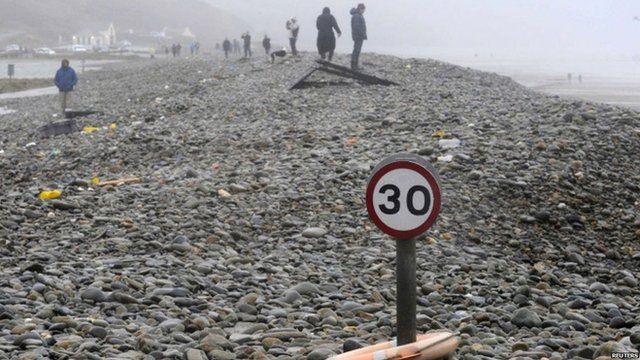 Video
Newgale flood clean-up under way
Two of the three main businesses in Newgale, Pembrokeshire, are likely to remain closed for weeks following the flood damage caused by the January storms.
Bruce Sanderson, who owns both the cafe and the surf shop in the village, said despite taking precautions, water had penetrated both his shop and the village pub.
The main road was closed for days because of shingle pushed onto the road by the storms, but it was cleared on Friday. The road through Amroth, further along the coast, was similarly affected and remains closed.
But Mr Sanderson said they had had a boost to visitors to the cafe from people who came wanting to watch the storm in action.
Sarah Moore reports for Good Morning Wales.