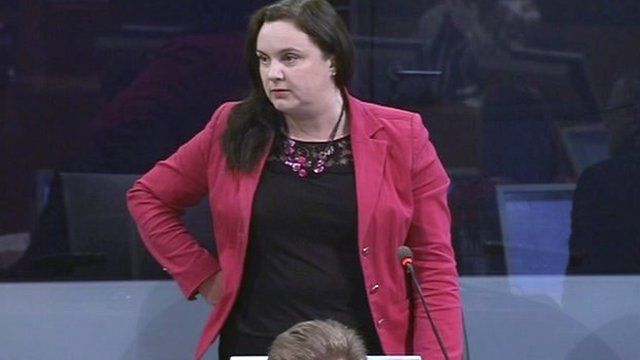 Video
Hand-on-hip rebuke to Eluned Parrott prompts complaint
The Liberal Democrats have formally complained to the assembly's presiding officer for telling one of their AMs to take her hand off her hip while speaking in the Senedd.
Eluned Parrott said she was "deeply disappointed" to be called to order by Dame Rosemary Butler last Wednesday.
It happened during a heated debate about cuts in school music lessons.
The presiding officer told BBC Wales at the time that she did not think the incident was "worth talking about".