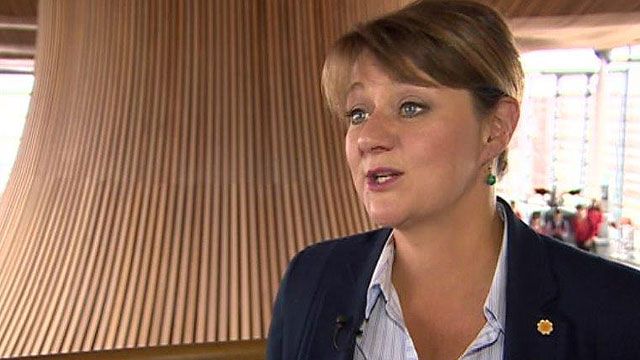 Video
Plaid Cymru aims to 'rebalance wealth and power'
Plaid Cymru would aim to rebalance the UK's power and wealth if the party holds the balance of power after the general election, its leader has said.
The party has aligned itself with the Green Party and the Scottish National Party in a grouping which could hold the balance of power in a hung parliament.
Leader Leanne Wood told Felicity Evans of BBC Radio Wales that it would give voters a choice between an anti-austerity alliance or an austerity consensus of the three Westminster parties.
Go to next video: Coalition 'not ruled out' by Plaid