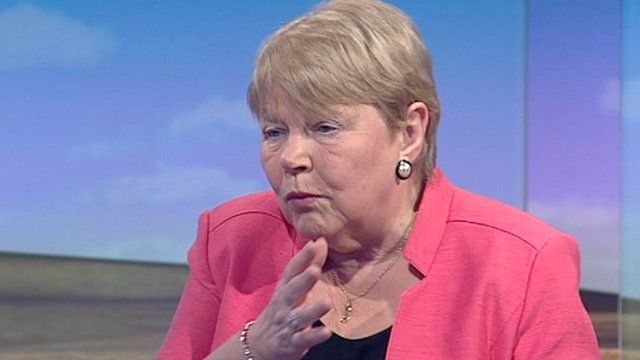 Video
Tax powers offer Wales freer devolution, Randerson says
Power over income tax offers Wales a "freer" form of devolution than was granted by Labour, a senior Welsh Liberal Democrat claims.
Baroness Randerson, a UK government minister in the Wales Office, was responding to a warning from Labour's former Welsh Secretary Peter Hain.
He said Wales would struggle to pay for public services if it had to rely entirely on taxes raised by the assembly.
Ms Randerson said the assembly would govern Wales better if it took more responsibility for its funding, free from Westminster control.
BBC Wales political correspondent Daniel Davies reports.
Go to next video: Tax power scrutiny needs more data