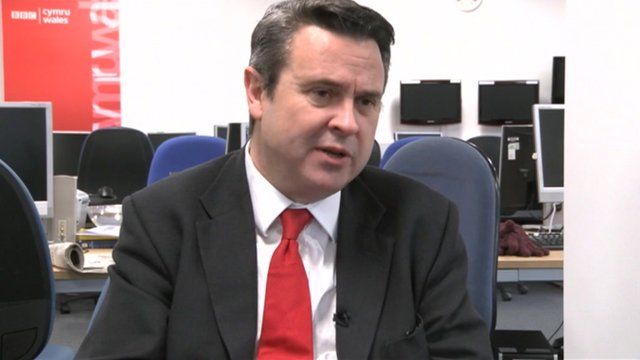 Video
Schools row aimed at 'gullible' voters, says Huw Lewis
Tory attacks on Labour's record on schools in Wales are aimed at 'gullible' voters in England, Education Minister Huw Lewis has claimed.
Welsh Secretary Stephen Crabb told the Sunday Times parents in England would have "good reason to feel very concerned" if Ed Miliband took the Welsh government's approach to schools.
It follows a bitter row between the parties over their respective records on health.
Mr Lewis said Tory claims of "dysfunctional" public services in Wales were based on "ignorance".
Go to next video: How is your child's school doing?