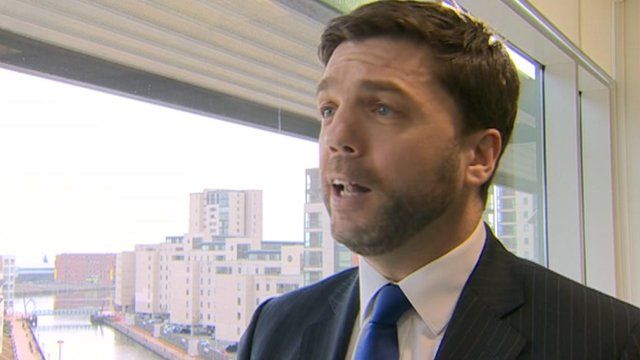 Video
Be 'ambitious' for education, says Stephen Crabb
Welsh Secretary Stephen Crabb has defended his criticism of schools in Wales, saying he is simply being "ambitious" for the country.
Education Minister Huw Lewis accused Mr Crabb and the Conservatives of being "disreputable" and "dishonourable" in trying to "frighten the gullible" in England with stories of "dysfunctional" public services in Wales.
Mr Crabb told BBC Wales on Monday that his comments in the Sunday Times were not about criticising teachers or head teachers, but he felt the debate about education in Wales was being "shut down".
Go to next video: How is your child's school doing?