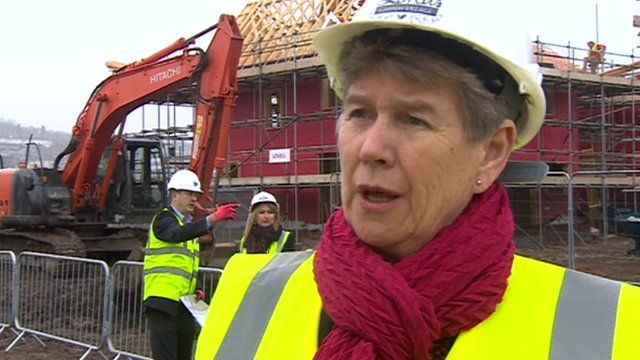 Video
Tax power for Wales is a real responsibility, Hutt says
The first Welsh tax for 800 years must be launched with full public consultation, the finance minister has said.
Stamp duty on property sales is being devolved in 2018, when it is expected to raise £230m in Wales.
Launching consultation on the options for a land transaction tax on Tuesday, Jane Hutt said it was a "real responsibility" for the public as well as politicians to get the new tax powers right.
Go to next video: Tories pledge to cut stamp duty