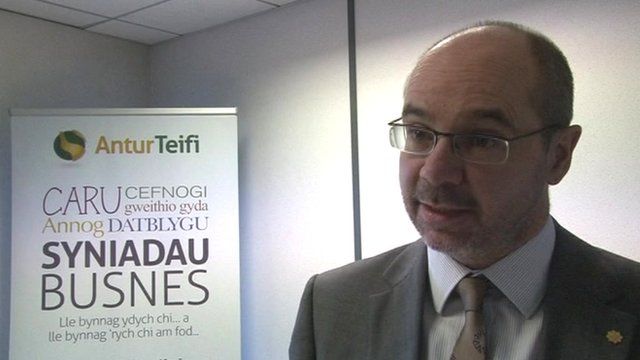 Video
Plaid Cymru stresses bilingual 'benefits' for children
Children benefit from learning both English and Welsh from an early age, Plaid Cymru has said.
The party wants schools in Wales to teach three-to-seven year olds mainly through the medium of Welsh within 20 years.
It aims to ensure half of all English-medium primary schools are using Welsh as the main language for early years teaching in ten years' time.
Education spokesman Simon Thomas said the aim was to ensure all children had a "firm grounding" in Welsh.
Go to next video: Most Welsh speakers text in English