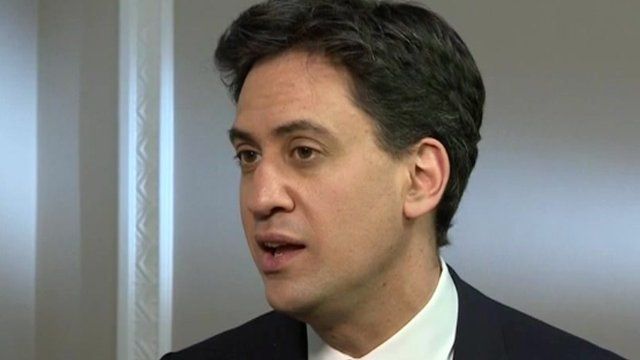 Video
Ed Miliband promises more power for Welsh 'parliament'
Ed Miliband has promised more powers for Wales if Labour wins the general election in May.
He told the Welsh Labour conference in Swansea he would give Wales more say over policing, ports, energy and elections.
Mr Miliband deliberately referred to the assembly as the Welsh parliament, saying it was one in all but name.
In a wide-ranging interview with BBC Wales political editor Nick Servini, he condemned Tory attacks on the Welsh NHS, and confirmed plans to crack down on tax avoidance.
Go to next video: 'We'll govern without fear or favour'