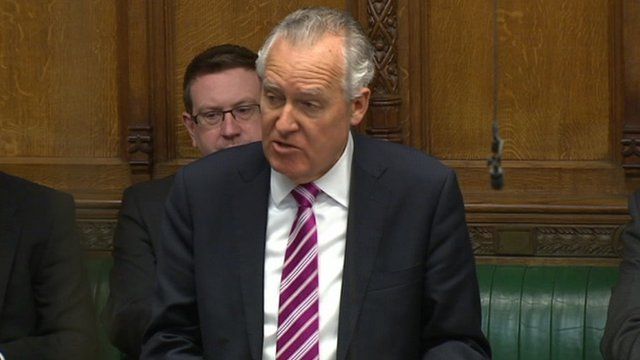 Video
Peter Hain says police files on MPs 'endanger liberty'
Neath MP Peter Hain has called on Scotland Yard to explain why it kept intelligence files on a number of Labour MPs during the 1990s.
It follows revelations from former undercover officer Peter Francis that police had kept secret files on ten MPs, including Cabinet ministers such as Mr Hain, Harriet Harman and Jack Straw.
Home Secretary Theresa May has already announced a public inquiry into allegations about a Metropolitan Police unit known as the Special Demonstration Squad.
Mr Hain said he knew he was monitored as an anti-apartheid activist in the 1970s, but asked why files were still kept on him and other campaigners after they became MPs.
He told the House of Commons it raised "fundamental questions about Parliamentary sovereignty and privilege".
Go to next video: Review into undercover policing