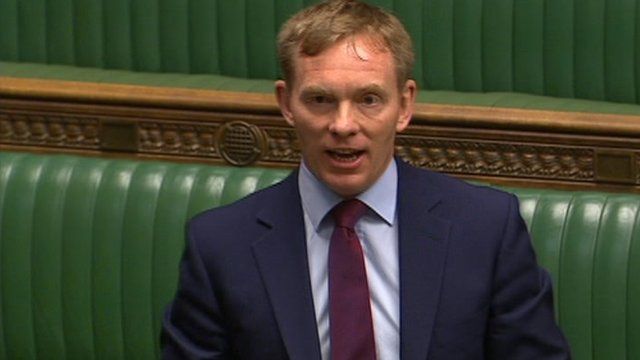 Video
Fifa scandal: UK prosecutors' 'eye off the ball'
UK prosecutors have failed to respond quickly enough to allegations of corruption in world football, Labour's Shadow Culture Secretary Chris Bryant has claimed.
The Rhondda MP has written to the prime minister asking him to call an urgent summit of British football associations, sponsors and broadcasters to agree a common approach to Fifa amid European-led calls for a boycott of the World Cup.
Mr Bryant said it was a "mystery" that British journalists uncovered the story but it was America's FBI that was leading the criminal inquiries.
He told BBC Radio Wales that the UK's financial authorities appeared to be "lax".
Go to next video: Fifa scandal: Sepp Blatter fights on