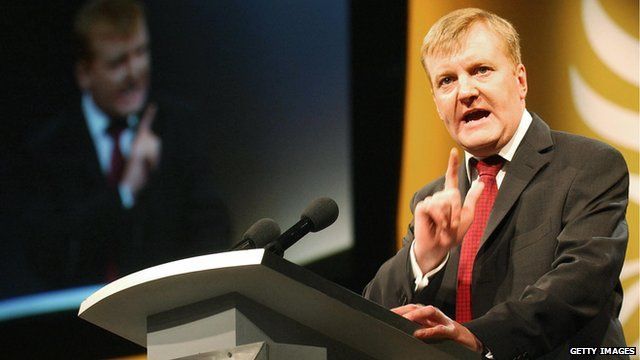 Video
Charles Kennedy's 'heartbreak' at losing job as MP
Former Lib Dem MP Lembit Opik has paid tribute to ex-party leader Charles Kennedy, saying he would have been heartbroken to have lost his seat at the general election.
Mr Kennedy, who led the Lib Dems from 1999 to 2006, died on Monday at the age of 55.
The cause of death is not known but police are not treating it as suspicious.
Mr Opik, the former MP for Montgomeryshire, said he knew election defeat would have hit Mr Kennedy hard.
He said Mr Kennedy could have served longer as party leader despite his battle with alcohol.
Go to next video: Charles Kennedy's life in politics