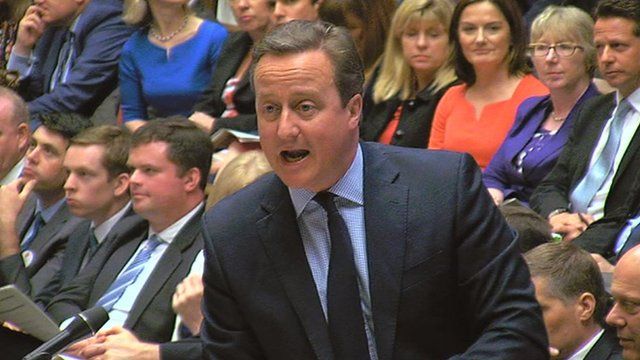 Video
Get on with M4 upgrade, Cameron tells Welsh Government
David Cameron has urged the Welsh Government to build an M4 relief road as soon as possible for the sake of business.
He said ministers in Cardiff Bay had been granted powers to borrow up to £500m for the project, calling the route a "vital transport artery".
Mr Cameron said the delay in building the relief road was "damaging" business in south Wales.