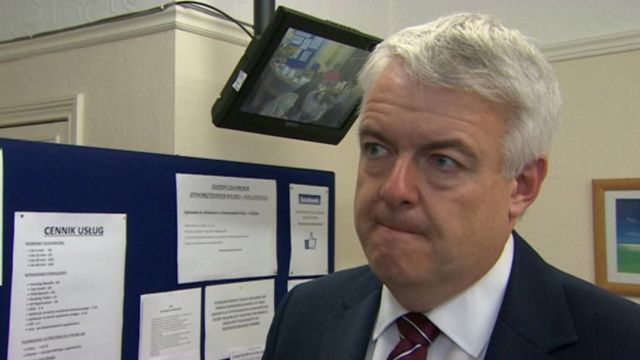 Video
Wales has its idiots, says Carwyn Jones on racism
Carwyn Jones, first minister of Wales, expressed anger at reports of abuse aimed at migrants following the Brexit vote.
He said there "are some people who think the vote has given them the ability to go and abuse other people".
"Every country has idiots and Wales has them as well," he said.
"There's no reason why people who are different should be abused that way.
"Where does it all end at the end of the day? We're a welcoming country, we're a country of immigrants actually."