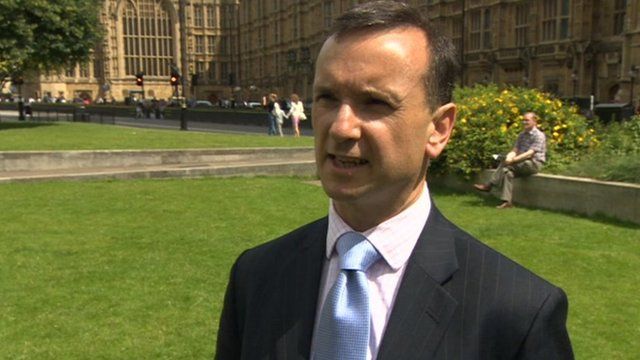 Video
Brexit and EU aid: Easy to ask for money, Alun Cairns says
Replacing EU funds with Westminster cash will not solve Wales' economic problems, the Welsh secretary has said.
Alun Cairns said politicians should look at the root causes of the problems that led to the poorest parts of Wales receiving regional aid.
He told the BBC that the current system was not sustainable, and the vote for Brexit had forced the issue.
Leave campaigners had said the UK Government could replace lost EU grants with the money it was no longer sending to Brussels.
But Mr Cairns said the problems lay deeper.
Go to next video: Wales 'still needs EU-level funding'