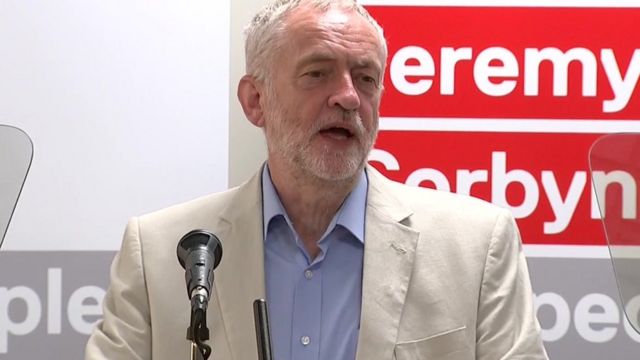 Video
Corbyn attacks Smith's 'odd' shadow cabinet resignation
Labour leader Jeremy Corbyn has criticised his challenger Owen Smith for the "slightly odd" way he resigned from the shadow cabinet.
Mr Corbyn said the Pontypridd MP quit after telling him he was happy in his top team and wanted to stay.
A Owen Smith campaign spokesman said: "Whilst still members of the shadow cabinet Owen Smith, Lisa Nandy, John Healey, Nia Griffith and Kate Green met with Jeremy to discuss the future of the party."
He added: "At the end of the meeting it was clear that Jeremy Corbyn would not and could not respond to their concerns with a concrete plan and commitment to unite the party. It was evident they were not happy with Jeremy's response and proposals. Immediately following this meeting they resigned."