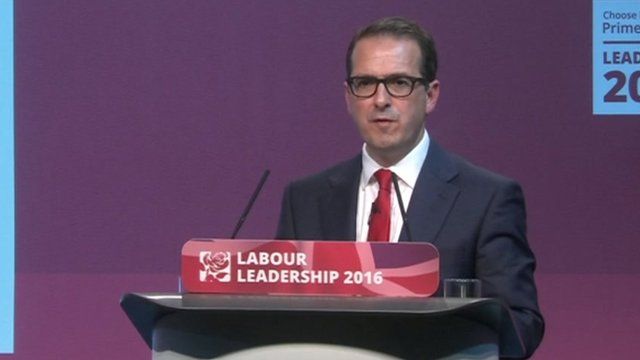 Video
Labour's Owen Smith pledges £10bn Welsh investment
The two Labour leadership candidates have laid out their promises for funding to Wales at a heated and fractious debate in Cardiff.
Owen Smith promised an extra £10bn for infrastructure in Wales and to allow spending on the NHS to increase by 4% each year in the next parliament.
Labour leader Jeremy Corbyn vowed to help keep Port Talbot steelworks open.
Thursday's debate, at Cardiff All Nations Centre, was the first of a series before a leadership vote.