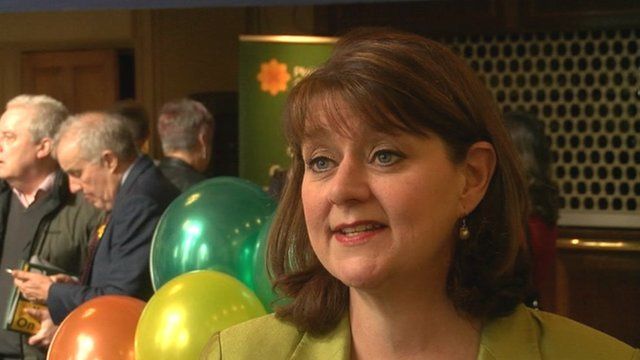 Video
Leanne Wood: Ups and downs for Plaid under my leadership
Leanne Wood has said she expects Plaid Cymru to make "significant advances" at May's local elections, after "ups and downs" during her five years as leader.
She hopes to build on her own dramatic victory over Labour in Rhondda at the 2016 assembly election.
But Plaid has failed to win more Westminster or European seats, and lost councillors in the 2012 local polls, under her leadership.
Ms Wood was speaking at the launch of Plaid's local election campaign, at Rhondda Heritage Park.